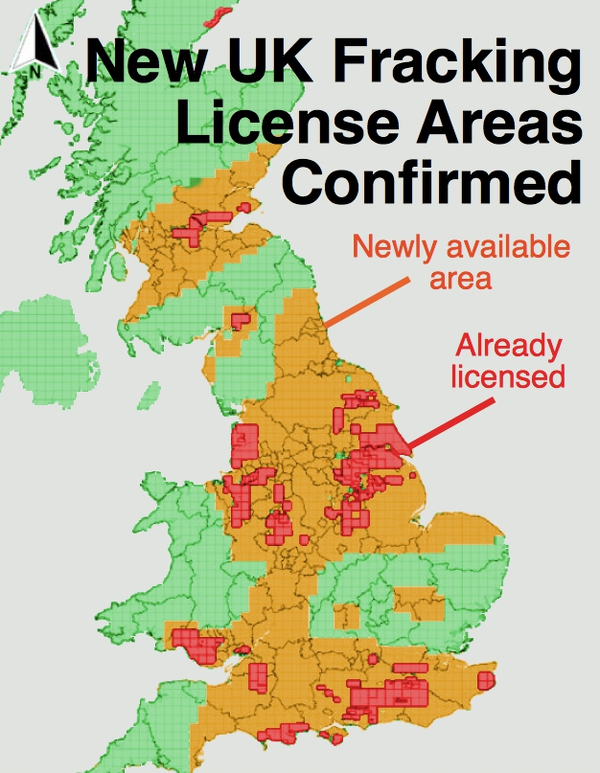 Across South East England, the fracking drillers are coming. We've already had experimental drilling in Balcombe, and many other places are threatened, like Fernhurst and Woodnesborough. Vast swathes of the South East are open for fracking licences.
Greens believe in evidence based decision-making and thus the case for short-sighted 'solutions' to our energy crisis, such as fracking, simply does not add up. Economically and environmentally speaking the case for fracking is dire: it will not make our bills cheaper and once we've fracked our environment we can't go back! As thousands of lorries pass our houses to fracking wells, there are risks to our water supply, using large amounts of clean water and bringing up polluted water from deep underground.
With the UK government attempting to bribe local authorities and communities to accept fracking, what we need is action at a European level to put a halt to fracking in this country.
We need to raise £8000 so that we can fight fracking in key areas across the South East.
£10 pays for 300 anti-fracking leaflets.

£25 buys a Facebook advert to reach 7,500 people.

£200 can pay for an advert in local newspapers across the South East with our pro-clean, pro-safe energy message.

£800 pays to hire a campaign bus run on recycled chip fat oil for a day.
Please complete and submit the donation form below. If you cannot donate online, please send a cheque, made out to South East Green Party, to our treasurer, Susan Murray, 16 Clare Rd, Lewes BN7 1PN.
Who's donating:
Paul Taylor
from Cowes, United Kingdom donated. Thank you!
---